A great call-to-action button can direct users, get their desired action, and improve conversion rates.

Simply click the Button element on the Elements tab on the left panel to add it to your timeline.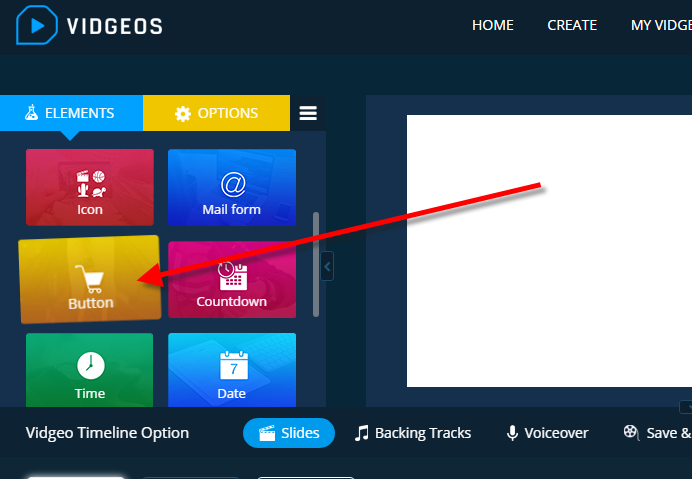 Button Interactivity
To add an On Click function to your button: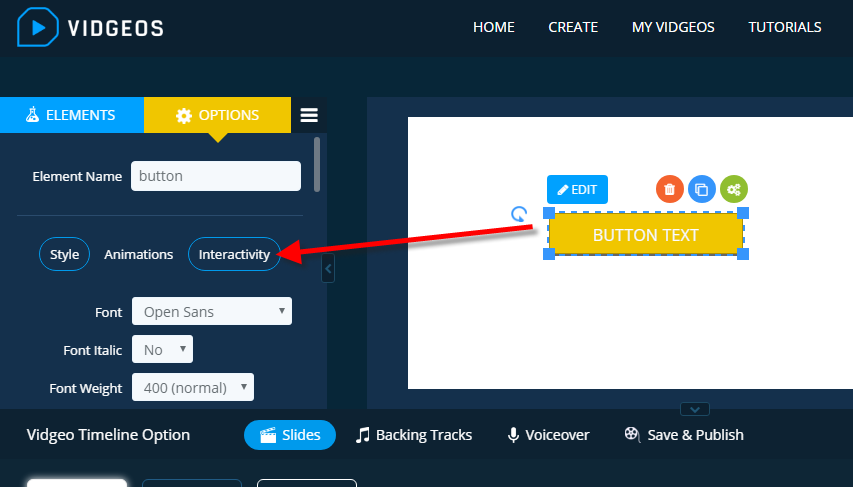 1. Click on the Button in your timeline and at the left panel click Interactivity

2. Scroll down to On Click and choose an action.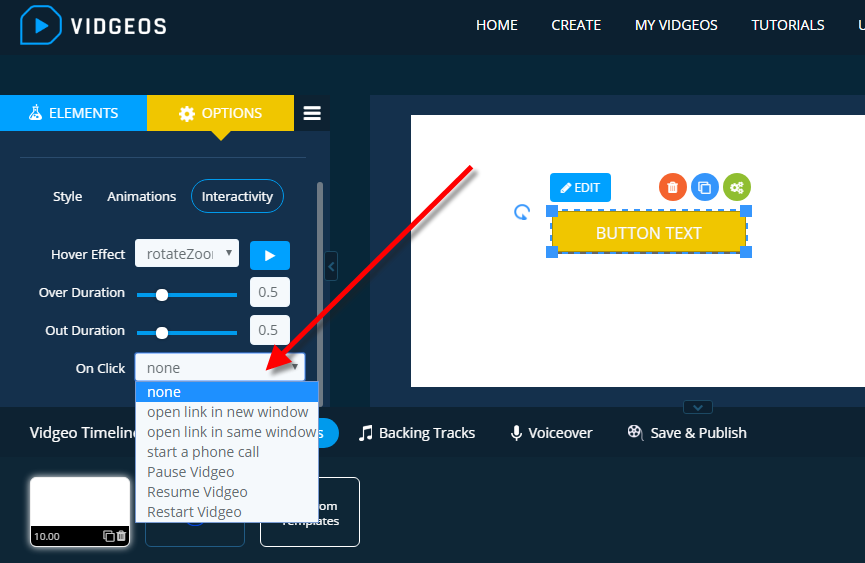 You can choose "open link in new window" or "open link in same window" to open a webpage when the button is clicked.
Select "Start a phone call" to call a certain number when the button is clicked.
You can also select Pause, Resume, and Restart Vidgeos to add media control function to the button.