Displaying a viewer's city name on your vidgeos is a great technique to show that your business is local and located near your visitors, boosting conversion rates.
To add a geolocation simply click on the City element under the Elements tab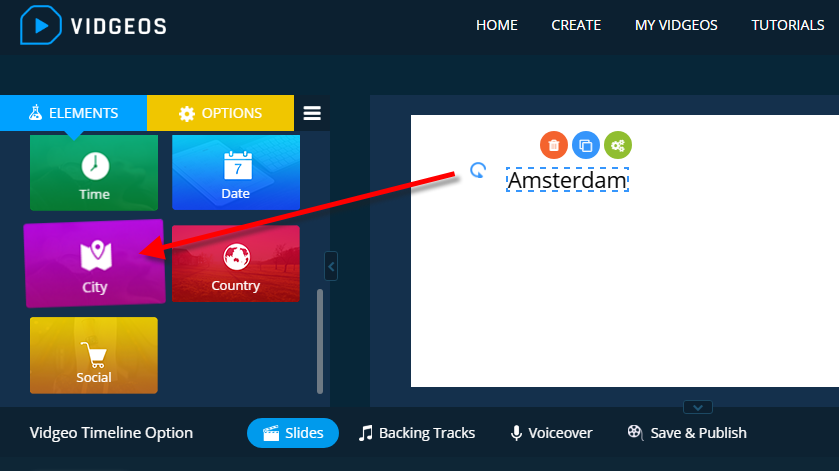 After adding the City element to the timeline, the left panel will show the Style section. From here you can change the color, size, font type, and more.