A great way to improve conversion rate is to add a local touch. Displaying your viewers country on your vidgeos can make them feel more at home, grabbing your viewers attention and build trust.
To display your viewers country, click on the timeline and on the Elements panel click on the Country element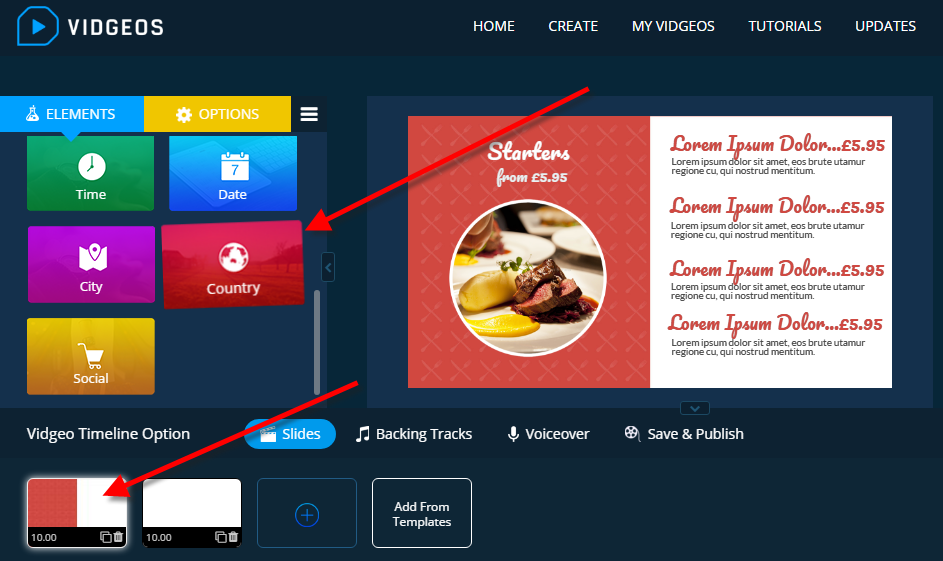 After adding the Country the left panel will automatically go to the Style section. From here you can change how the country text will look; from its color, font style, font size, and more.