With the Dyanamic Variable feature of Vidgeos, you can now replace key pieces of the text to reflect a subscriber's profile attributes like their name.

To use the Dynamic Variable:

1. In your slide or timeline add the dynamic variable tag (i.e. [NAME]) using the Text, or Animated Text element.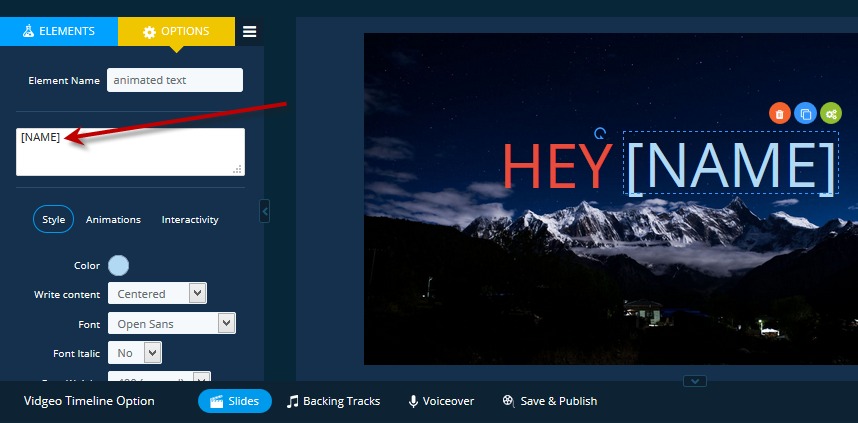 2. In your Email Client (i.e. MailChimp) create an email template. You can use personalize tags or default tags like *|NAME|*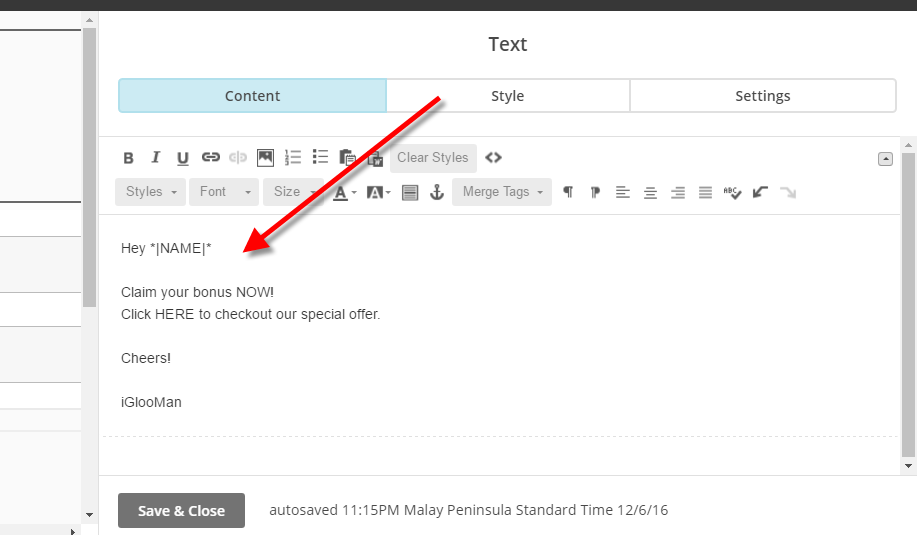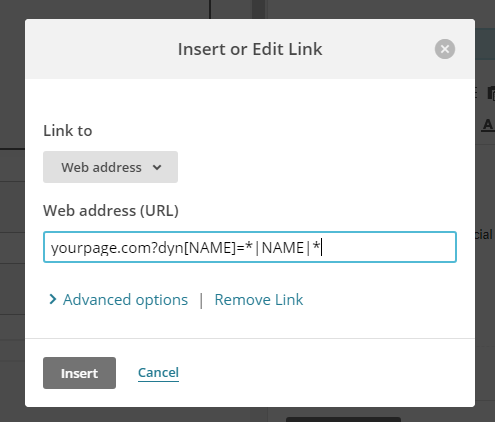 3. Add the URL of the page where your video is embedded adding the syntax dynafter the URL, followed by the dynamic string and then the tag. I.E. if your webpage is yourpage.com you should use yourpage.com?dyn[NAME]=*|NAME|*
After your subscriber receives the email and open the link, they will see their name instead of the variable you have set.