By default a timeline maximum duration is set to 10 seconds.
You can change the duration by clicking on the slide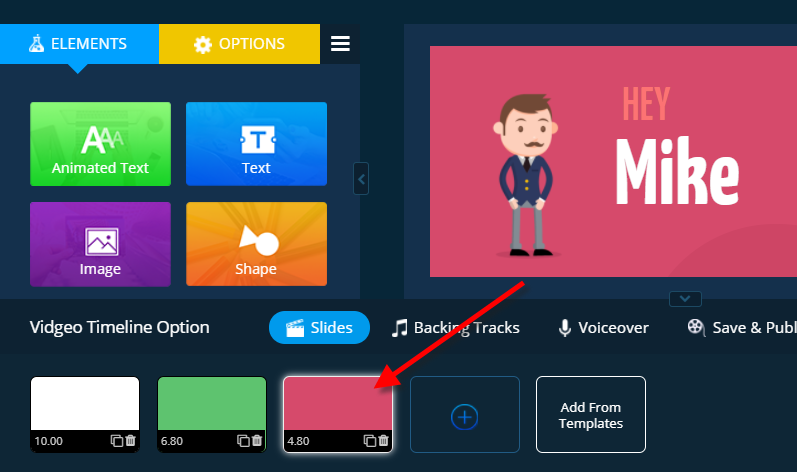 On the timeline options at the left panel locate the Slide Duration, you can use the slider to increase or decrease the duration. Or manually enter the time duration on the field.